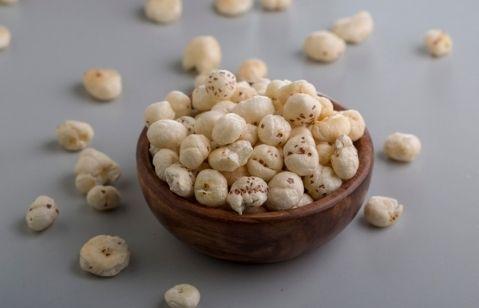 Our grandma always ate Makhanas (foxnuts/popped lotus seeds) during various fasts, because she knew how healthy it is!

It's time to make granny proud with some classic Himalayan Pink Salted makhanas. Only, with more crunchiness and more supreme quality. They're perfect for your fasts as well as some non-taste munching when all you want to do is munch aimlessly and pass time!

Health Benefits
- Beneficial to those suffering from high blood pressure, heart diseases and obesity due to their high magnesium and low sodium content.
- Highly recommended for diabetics too due to their low glycemic index.
- Gluten-free, protein-rich and high in carbohydrates.
- They are low in calories, making them an ideal snack for weight loss.
Best makhana!
Great healthy makhana with just right amount of salt.