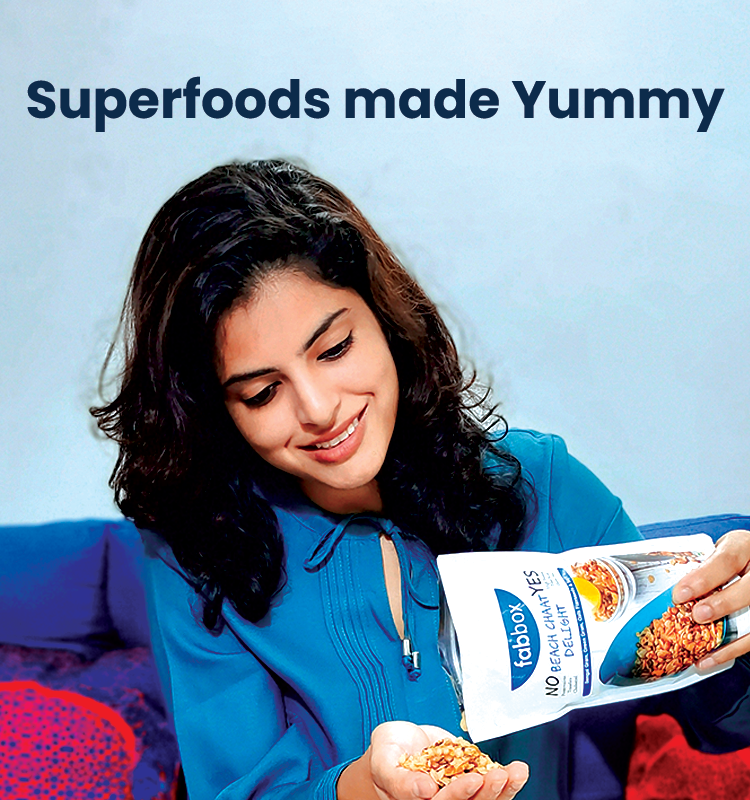 What people think about us!
Absolutely impressed with the super prompt delivery. And nice packaging too! Love the choices you have and hope you add more! :)
Amazing products with highest quality. Love the concept of healthy snacking and that too delivered to your doorstep!
Loved the snack quality and quantity. the dried fruits were especially good, please keep it up and introduce more variants.
Received my first fab box...really a nice and healthy product. Keep it up taste is really good.
Got my first Fabbox and must say its impressive. Loved all the snacks, especially Chilli cashews & Dried mangoes. Fab Taste & Packaging too. Thank you FabBox :)
I absolutely loved my pack!! The quantity and quality both are stellar- honey almonds and nuts chaat straight winners and fab packing.
Our numbers speaks for us
What Our Customers Feel...