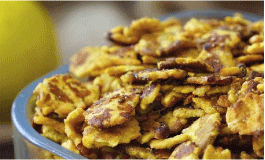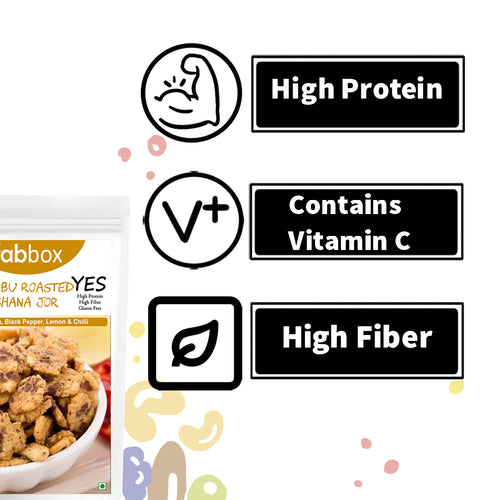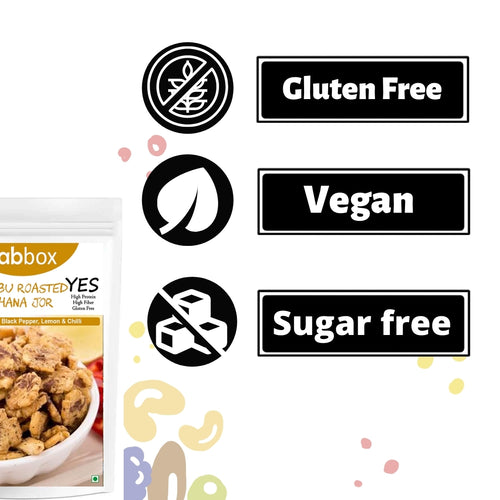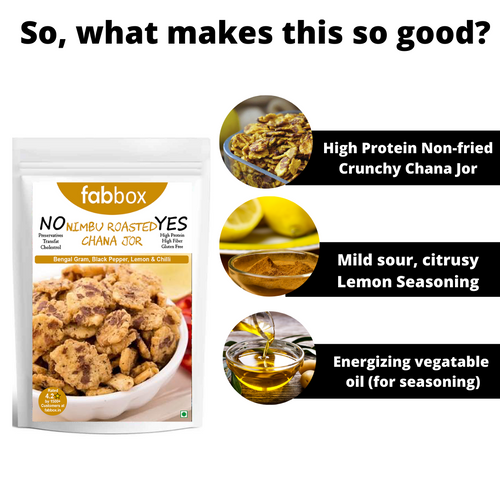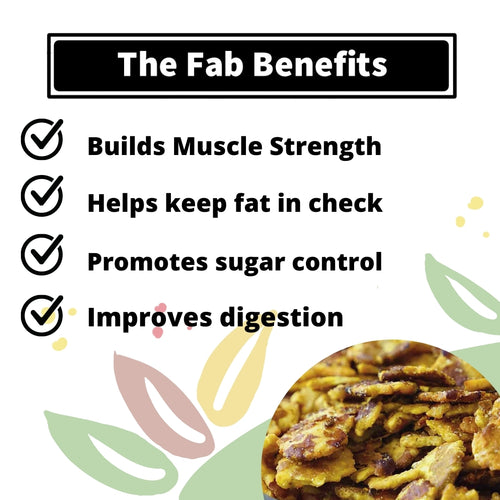 Who doesn't remember the good old childhood days when we would munch on chana jor that the old man outside our school sold in newspaper pouches!

We grew up and we need to eat healthy, but why should it stop us from enjoying the same pleasures of life! Instead of fried chana zor, we have baked these to ensure they remain as oil-free as possible. To make it chatpata, we have added a zingy lemon flavour too!

Let's embrace childhood again, the healthy way!

Ingredients
Flattened chickpeas, oil (only for seasoning), lemon flavour, common salt, chilli powder

Health Benefits
- Chickpeas (chana) are very rich source of protein essential for muscle develoment.
- High in Vitamin C.
- Low Fat, low cholesterol

Nutritional Information
| Nutritional Facts | *Value Per 30g | *Value Per 100 g |
| --- | --- | --- |
| Calories (Kcal) | 115.20 | 384 |
| Proteins (g) | 6.30 | 21 |
| Total Fat (g) | 3.00 | 10 |
| Saturated Fat (g) | 1.20 | 4 |
| Trans fat (g) | 0.00 | 4 |
| Polysaturated Fat (g) | 0.90 | 3 |
| Monosaturated Fat (g) | 0.90 | 3 |
| Cholestrol (g) | 0.00 | 0 |
| Sodium (mg) | 240.00 | 800 |
| Total Carbohydrate (g) | 15.60 | 52 |
| Total Sugars (g) | 0.00 | 0 |
| Fibre (g) | 9.60 | 32 |
* Approximate Values
Good stuff
The Chana Jor was pretty good stuff. Reminded me of good ole childhood! Can you please edit my email address which is incorrect. Thanks