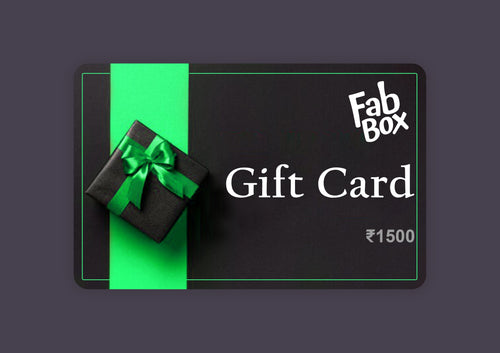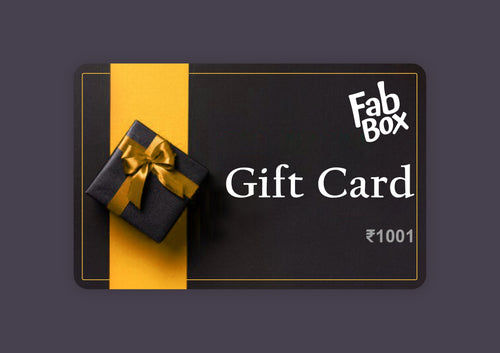 Now give your loved ones a gift card from Fab Box and let them choose the snacks they love.
Gold Gift Card - ₹1500/-
Silver Gift Card - ₹1001/-
Bronze Gift Card - ₹501/-
Steps in Ordering a Gift Card:
1. Select the Gift Card you wish to order  
2. Put in your details (Gift Card would be sent to the mentioned email id) 
3. You shall receive an email with the gift card in it. 
4. Forward the card to your loved one. 
This is a digital gift card. No physical card would be sent with the order.