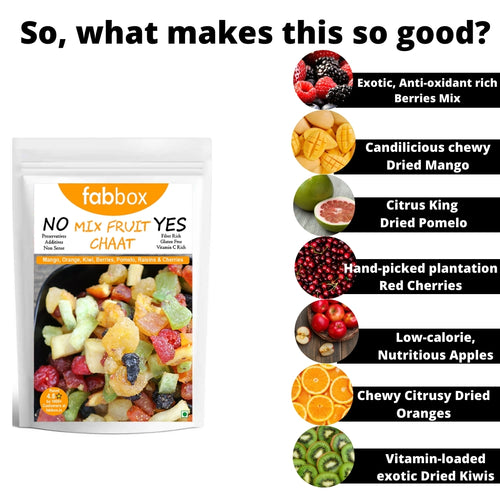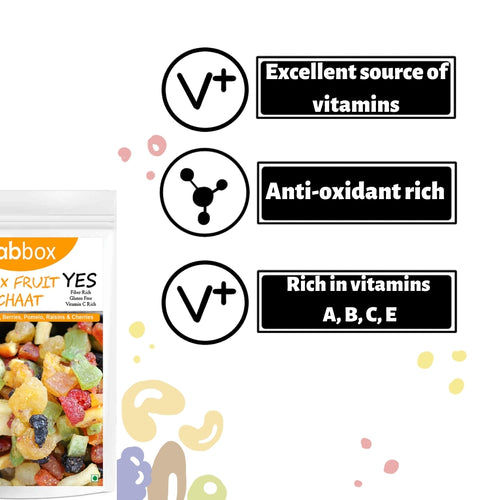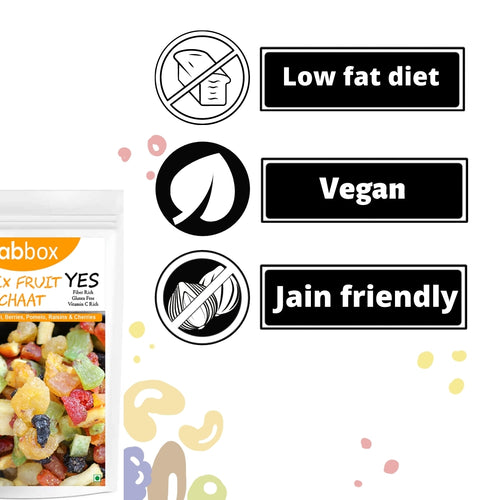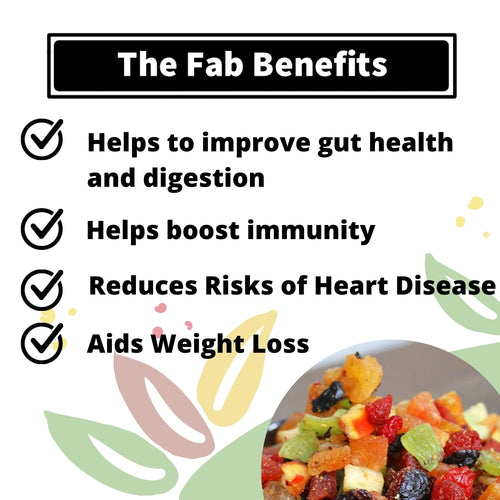 Our mom and grandma always told us to eat lots of nuts to be in good health. But this is Gen-Next, and we have taken the good old dadiji ke nuskhe and added a delicious Chaat twist to it!

A mix of 4 dry fruits, this is the healthiest, tasty snack you can crunch on any time during the day or night. It's sweet chatpata flavour will make it very hard for you to leave it! Consider it the tasties chaat, only, with nuts, nuts, and more healthy nuts!

PS - Our second highest selling product of all time, you may want to stock up loads of it before you go nuts over the lack of these nuts! :p

Ingredients:  Almonds, Cashews, Raisins, Pistachios, Edible common salt, sugar , rock salt, Secret Chaat masala, edible vegetable oil.
Health Benefits
Almonds - Excellent source of MUFA & PUFA  lowering risk of Heart Disease .
Cashews - Iron rich helping you maintain hemoglobin levels.
Raisins - Wards off Anemia  
Pistachios -  Rich in Vitamin B improving brain functions. 

Fab Guarantee: 
100% Taste & Freshness | Ideally Proportioned Mix Of Nuts | Easy to Carry Packs | Highly Nutritious   
Awesome
It Was Awesome . The Packaging Overall Was Excellent . Healthy Choice And Good Way To Express Ones Feeling And Unconditional Love To Near And Dear Ones .