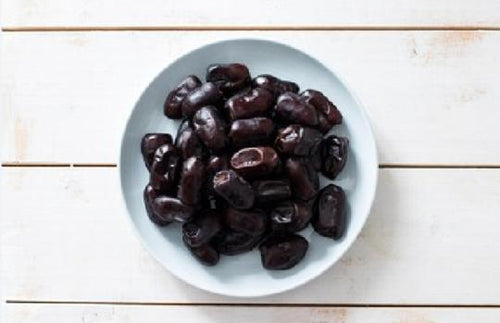 We may not keep Afghan Jalebis, but we have the next best thing - Afghani Seedless Black Dates! :p One some of the best quality dates in the world, they're perfect to enjoy the gooey chewiness without getting interrupted by a seed. It is well known how nutritious dates are, and these delights are the unmissable morning pop for you! Have a couple at least, daily.

Health Benefits
- Dates are very rich in anti-oxidants which have cancer-preventing properties.
- Great for managing blood pressure.
- contain elemental fluorine which helps prevent tooth decay.
- Some studies also suggest that dates are great for boosting memory and brain performance.