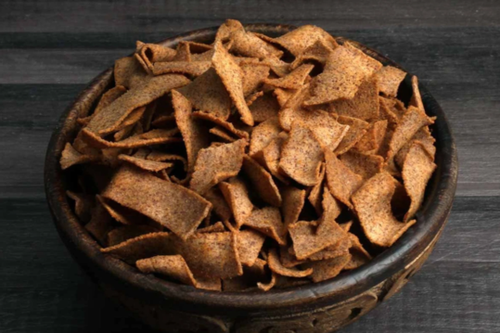 Ragi 2.0. Disclaimer: These seasoned ragi chips are highly addictive. :P. Relish the unexciting grain in whole new flavourful avatar to keep your junkie cravings at bay! Ragi is loaded with calcium, aids your weight-loss and is vacuum fried! Savour these delicious chips at work and spice up your parties!
Health benefits:
• Loaded with Calcium
• Helps in Controlling Diabetes
• Battles Anemia
• Aids in Weight Loss
• Gluten-free
Fabulous Fab_Box
Fab taste
Fab packing
Fab price
You guys are fab, thank you for fab product.
It's good. Especially with Rosemary hummus
Couldn't stop munching.. it tastes great :)
thankyou Fabbox :)