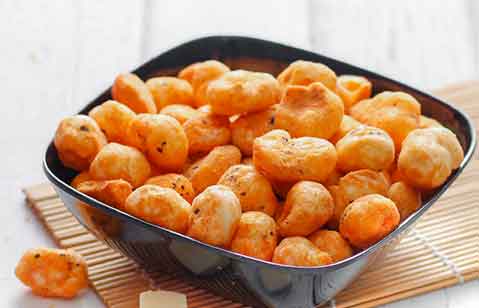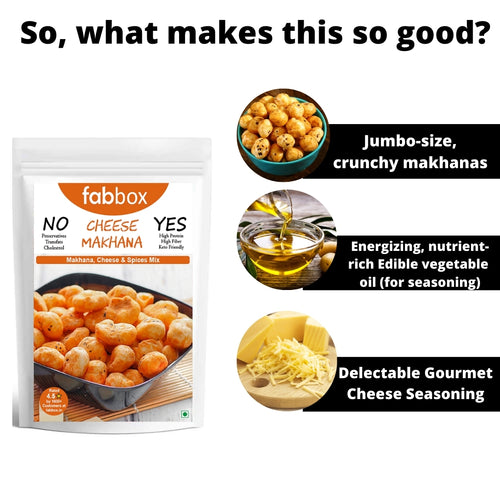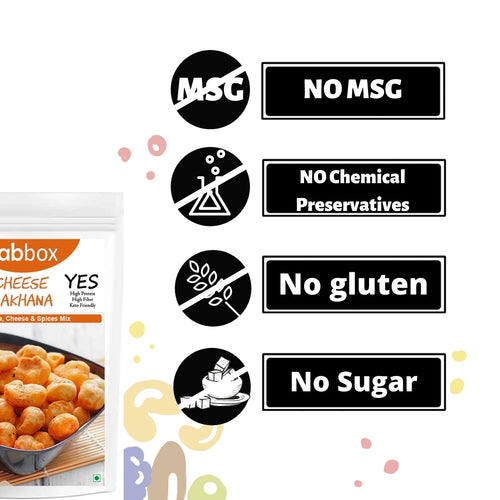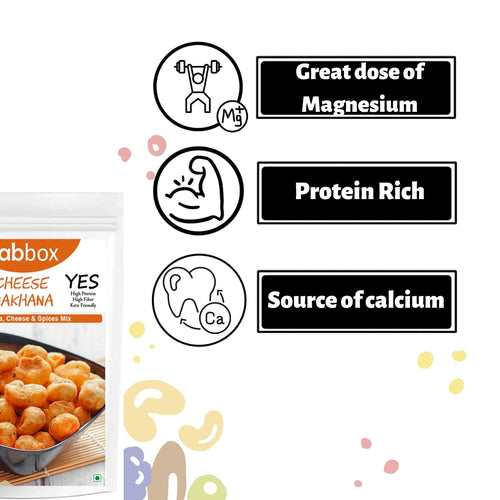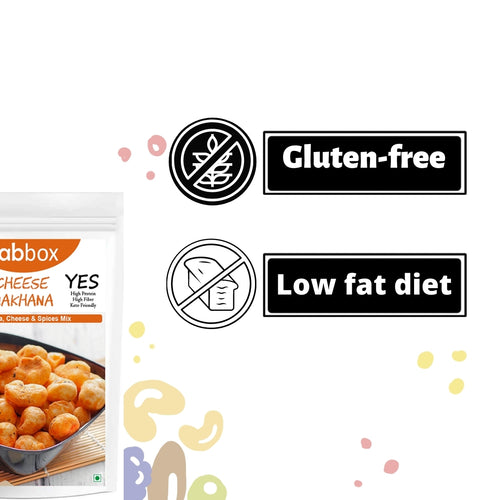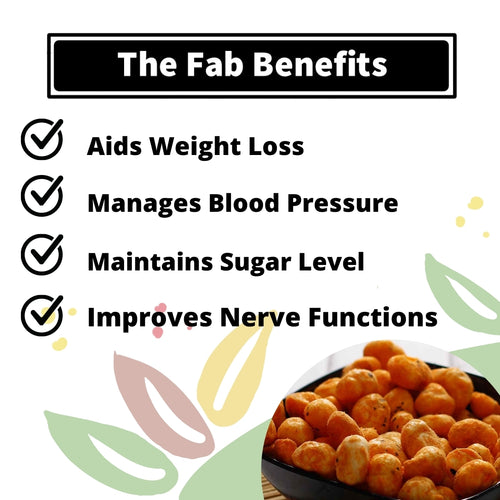 Our grandma always ate Makhanas (foxnuts/popped lotus seeds) during various fasts, because she knew how healthy it is! 

But we know it's boring too, so have jazzed it up like those cheesy cheetos that you love! Because why pop plain when you can pop such Cheese Makhanas instead? Our bestselling makhana of all time, it is way more crunchier than the crunchiest popcorn you must have ever had. 

Carry a pack to office everyday and kill boring work schedules like a boss by popping these constantly!

Health Benefits
- Beneficial to those suffering from high blood pressure, heart diseases and obesity due to their high magnesium and low sodium content.
- Highly recommended for diabetics too due to their low glycemic index.
- Gluten-free, protein rich and high in carbohydrates.
- They are low in calories, making them an ideal snack for weight loss.
Jumbo taste for jumbo cheese makhana
The cheese makhanas are so tasty that l wonder how l will enjoy ordinary ones now. Big cheese flavour, just right. Well done!
Cheese Makhana
Very Good in Taste. Nice experience
I have repeated with 5 Packets.
Eats
Thanks for the excellent makhanas. Enjoyed them no end
Woowwww
What a taste!!!!... Ohh my godd... Definitely a must try