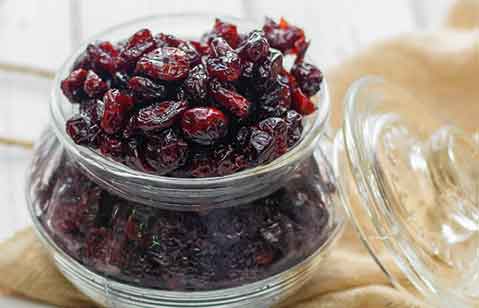 Few fruits can be just popped and munched upon like Makhanas or popcorn. Dried cranberries are one of the rare fruits you can go on popping even as you're busy working or studying!

Due to it's small round size, it can also be used in a variety of ways like fruit salads, desserts like cakes, icecream toppings, etc. This is a fruit you simply cannot, and should not miss!

Health Benefits
- Great for preventing Urinary Tract Infection.
- Helps boost immunity.
- Highly anti-oxidant rich which goes a long way in reducing the risk of cancer."