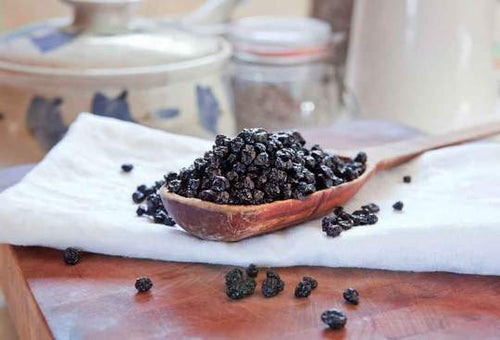 At FabBox, we have a motto - when you wish to feel merry, just pop blackberry! :p

Though laughable, the reason is plain and simple - they're one of the best fruits to simply pop ad improve your mood. The tangy sweetness is too delightful to think about anything else while you're lost in this fruit! Besides being a highly nutritious fruit, they also serve the distinction of being one of the rare fruits that were born to be a dessert! Add them in cakes, icecreams, or as toppings on pastry, and you have yourself a pretty little healthy dessert.

Don't have regrets, have Blackberries!

Health Benefits
- Rich source of Vitamin C, essential for boosting immunity.
- excellent source of vitamin K required for blood clotting, which is essential for proper wound healing.
- Source of Vitamin A, required for improved vision as well as maintenance of teeth and bones.
- Contains both soluble and insoluble fiber, thus helping in lowering cholesterol as well as improving digestion.